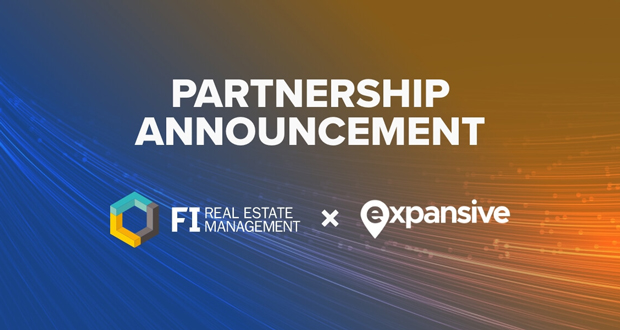 FI Real Estate Management appoints Expansive for digital transformation
FI Real Estate Management (FIREM) and its group of companies have called on Expansive to support them in their digital transformation.
FIREM is one of the UK's leading property companies, having managed over 15 million square feet of commercial and industrial properties over the past 40 years.
Offering a complete strategic service, FIREM also operates FI Facilities Management (FIFM) and FI Construction (FIC).
FIREM and its group of companies have ambitious business transformation plans to become more efficient, effective and customer-focused through digital. They aim to optimize supply chains and maintenance processes, reduce waste, improve customer service and generate new investments.
Support for FM digital transformation
Craig Yule, Head of Facilities Management at FIREM and FIFM, said: "Until now, FIREM did not have a single FM support service. Engineers managed workloads and reported in different ways across the country. We had a whole range of properties reporting directly to a facilities manager and then to a regional facilities manager. But there was no central control or monitoring. There was no data.
Yule wanted to find FM software that could quickly organize workflow management and centralize reporting. Collecting operational and financial data was a necessity to improve business operations and reporting. FIREM has reviewed and tested a number of software systems, but found many of the systems to be too rigid and inflexible, and in some cases outdated.
Yule said FIREM chose Expansive because its system was "easy to use and intuitive". He added: "Best of all, they are very nimble and able to work with us to tailor their system to our needs."
CAFM Platform
FIREM has now appointed Expansive to provide a CAFM platform under a three-year contract, embarking on a mobilization journey that promises to streamline the maintenance process, supply chain and strategic planning of the company. 'company.
Yule continued: "In partnership with Expansive, we are creating a one-stop helpdesk to improve the way required work is handled and assets are managed. All of our asset repair and lifecycle data will be collected in one place for easy reporting. With the integration of financial systems for invoicing and cost control, this system will allow us to be faster and more efficient, resulting in a smarter CapEx plan for the next five to 10 years.
Josh Greibach, CEO and Founder of Expansive added: "From using QR codes to trigger work requests, to automatically prioritizing work orders in the CAFM, we are improving tenant services and visibility for FIREM. Everything we plan will contribute to the digital transformation of the organization as a whole. We are very happy to be part of this process.
The Claremont Insight Annual Report
Developing an effective work experience is a balancing act.
This year's annual report looks at the work-life balance we face in our daily lives. How the new hybrid world of work sees us questioning the balance between getting these things right and what workplaces can do to support their colleagues.
Find out how your organization can do it right by clicking here To download Balanced workplacesa Claremont Group Interiors Insight Report Number 6.