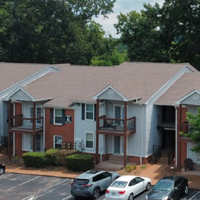 Florida Real Estate Company Makes First Nashville Purchase | Development
A garden-style apartment complex in the Nashville International Airport area has sold for $35.33 million, with the new owner, a Florida company, making its first foray into the local market.
According to a Davidson County Deeds Registry document, the seller of the Shadowbluff Apartments, located near Mill Creek in 221 Plus Park Blvd., was an LLC affiliated with Nashville-based Highmark Holdings. A sister operation, Enfield Management, oversees Highmark properties (which are typically tax credit apartment communities).