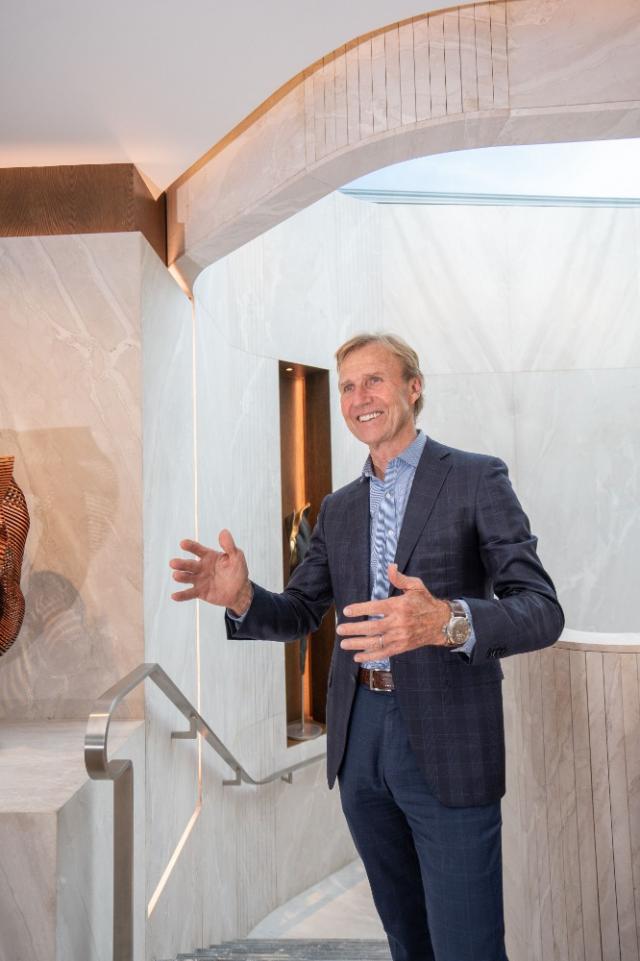 Noosa Estates reach big 3-0
In 1986, when young Tom Offermann began his property career in Hastings Street, he learned that there were no shortcuts or quick fixes to success.
Cutting down, taking care of people and doing the hard work every day was the only way forward.
There were 13 agencies on the same street selling the same properties, no exclusive advertisements, computers, faxes or cell phones, but rather handwritten letters that the receptionist typed, using lots of white. The photos took a week to process at the photo lab, before being sent to interstate buyers.
"Like taxis, we cleaned our cars every morning and drove buyers to listings sometimes for days," Tom recalls, adding, "at the end of which they would come to the office, if you were lucky, with a bottle of wine, saying, 'Tom, you've been great, we could leave this time until next year, and see each other again'.
"My first sale was a three-bedroom unit in the Leilani complex on Weyba Road for $31,200, and man, I was excited."
In 1992, Tom Offermann decided to open his own agency on Noosa Parade in Quamby Place.
"I was now equipped with a hand-held cell phone with a retractable antenna," he said, "but I used it as little as possible because it cost 65 cents a minute, text messages were 40 cents.
"Returning to the office and answering any missed calls was the only option.
"A contestant said I would never get out of Hastings Street and would be broke in a year. Luckily I like a challenge so he did me a favour.
"The layout of the office was very different. It looked more like a rainforest, with dark green walls and carpeting. I know now that we overdid the brand colors internally, but people were polite, often describing it as "interesting".
"I vividly remember the first incoming call being answered as 'Tom Offermann Real Estate'. It's so strange to hear my name called as a business, similar I guess to Leslie Joseph Hooker and Ray White who would have felt the same way on day one, after humble beginnings to get the ball rolling for future generations.
"The prices back seem so cheap, but for foreigners buying here they were expensive, however those who want to live in one of the most amazing places in the world should expect to pay a bit more. "
A snapshot of prices in 1992 includes 25 Witta Circle, Noosa Sound, which sold for $265.00, today it's over $15 million; 3 Leeside Place, Noosa Waters, sold for $160,000, now over $3 million; 13A Webb Road, Sunshine Beach, sold for $270.00, now over $8 million; 58 Tingira Crescent, Sunrise Beach, on the beachfront sold for $390,000; and a Fairshore apartment on Hastings Street sold for $385,000.
In 2002 Tom Offermann Real Estate opened in Hastings Street.
Then, in mid-2021, Tom turned to local designer Gavin Maddock with plans to celebrate 30 years in business in 2022, taking everything up a notch at Quamby Place.
See more in Noosa Property Today, inside this newspaper.