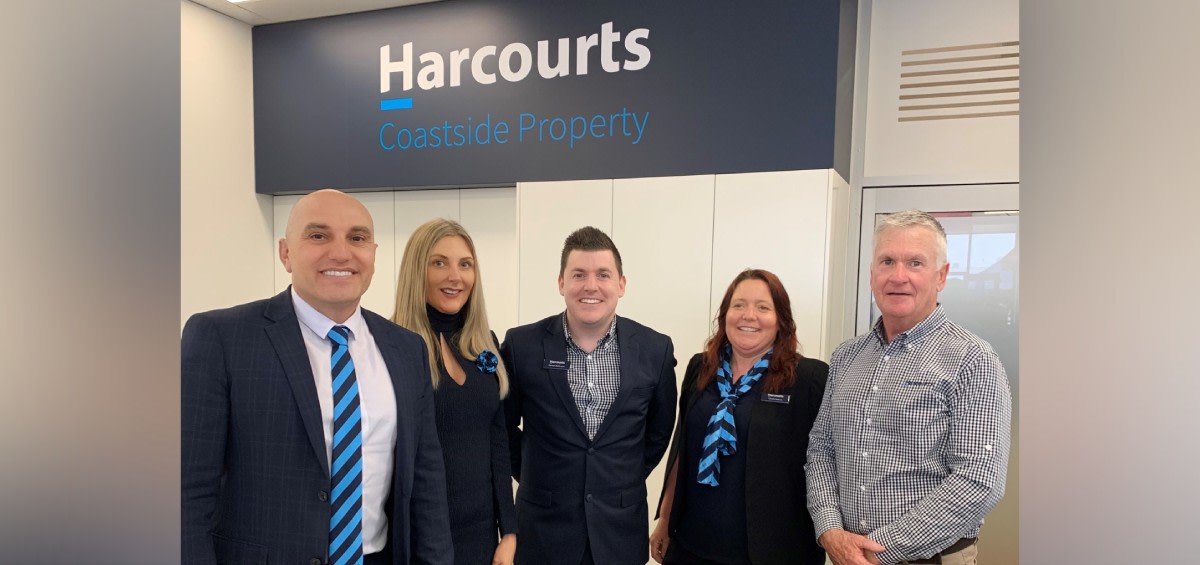 The father-son duo lead Erina's real estate team
Mandatory job updates to family often happen over the phone or over the occasional dinner party. But for this father and this son, it is not necessary.
Steve and Darren McGowan are both principals at Harcourts Coastside Property; Darren is also Steve's son.
While "blood is thicker than water", it can also be messier. It's hard to imagine two parents, who at one time lived in the same household, getting along 100% of the time in the office.
However, it is these different but complementary orientations to the business that enable Harcourts Coastside to make the most of its cross-generational knowledge and expertise in property management, according to executives.
Father and fired Steve McGowan is said to bring a down-to-earth and committed demeanor to Erina's team, with over 30 years of experience under his belt.
Comparatively, the sales manager and his son, Darren McGowan, moved into property management in 2015. He is always attuned to online market trends and is a confident communicator to both buyers and sellers.
The McGowans both bring contrasting qualities to the Central Coast team, but share the same vision of connecting to local markets.
"A lot of estate agents talk about how they are like family. With Harcourts Coastside, it really is a real family!" commented Harcourts NSW chief executive Katrina Tarrant.
"And the special not-so-secret ingredient is, of course, Cherie!"
Cherie Nelson, who first joined the McGowans in business in the early 2000s, takes on the role of property manager at Harcourts Coastside.
"When we opened, the team was just three. To see how this team has grown and evolved over the years, it makes me proud of what we have achieved together and excited for the future," explained Mr. McGowan senior.
With their recent rebrand, Steve, Darren and Cherie said partnering with Harcourts was an "easy" choice.
"Harcourts is a real estate company run by real estate professionals. Their values ​​and goals align perfectly with who we are as a team, where we want to be and how we want to serve our region," said Mr. McGowan senior.
"Our team is made up of people born and raised on the Central Coast – we live and breathe this community."
Ms Nelson and this father-son team recently had their grand opening as Harcourts Coastside Property, with no plans to look back.
"We have built this office into a strong local business, taking care of our clients but also giving back to our community," concluded Mr. McGowan senior.