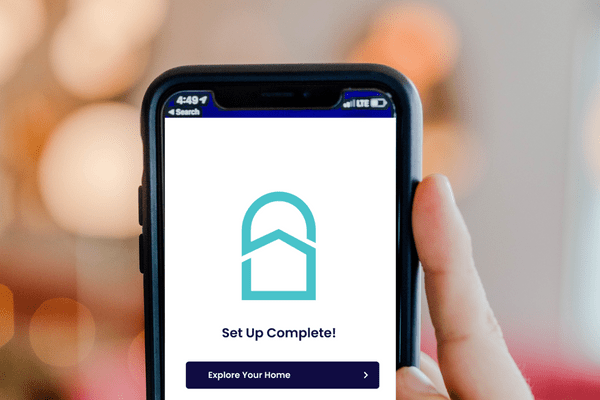 What is MyHomeVault? – Real estate affairs
Promoted by MyHomeVault.
MyHomeVault is a new PropTech utility app aimed at homeowners, especially those looking to buy, sell and remodel their home. It's also the perfect tool for homeowners who like to keep their documents organized and safe rather than tucked away in a bottom drawer, never to see the light of day.
What does it do?
Imagine this, you are looking to put an extension on your home to add value before you put it on the market.
You have a meeting with your architect and he asks for plans and drawings of the existing house, but you don't know where they are.
You also need to find the engineer's estimate, certificate of occupancy and sewer service diagram because you want to move the bathroom into the extension. With MyHomeVault, these documents can be easily stored in the app and associated with specific rooms and images.
Data can even be shared with specific contacts on your phone securely at the touch of a button.
Your tradespeople's contact information is stored according to specific jobs, events and deadlines so deadlines are never missed and the history of completed jobs is captured in one place on your phone.
The upside – when you've found a new buyer for your home, the MyHomeVault account can be transferred to them so they don't have to go through this whole process again.
The added value and transparency throughout the buying cycle is invaluable and reduces after-sales management for agents, as all home details such as paint colors, tile names and appliance warranties are stored in the app.
"I am thrilled to bring MyHomeVault to market and deliver a seamless and secure user experience to homeowners. Having worked with Microsoft and global SaaS providers for several years now, I am confident in the product we have developed and I can see it as a huge game-changer," said CPTO of MyHomeVault Ken Aoyama.
Mr. Aoyama worked as a SharePoint product manager with a 200 million user base at Microsoft for more than 10 years, in addition to launching a Kintone no-code application platform from scratch and helping to making Checkbox one of the leading legaltech app platforms in ANZ. market, as an experienced CPTO.
But is my data secure?
MyHomeVault implements cybersecurity best practices on Amazon Web Services (AWS) hosting infrastructure to ensure your data remains safe and under your control.
As the app is available for download through the Apple AppStore and Google Play Store, it has undergone strict compliance and regulatory testing, including security compliance.
"MyHomeVault will help homeowners stay organized. After years of working with tradespeople, mortgage brokers, banks, condo inspectors, real estate agents, and tenants, I had sensitive files everywhere, drawers in the cooking to my inbox to texting on phones I got rid of years ago." says Tim Griffin, MyHomeVault Advisor and CTO of Releaseit.
"The vault gives me a place to simply and securely transfer email attachments, photo receipts, screenshots of SMS channels and that gives me peace of mind because it was designed from the ground up for homeowners who want to stay organized and on top of their wallet."
Learn more at myhomevault.com.au